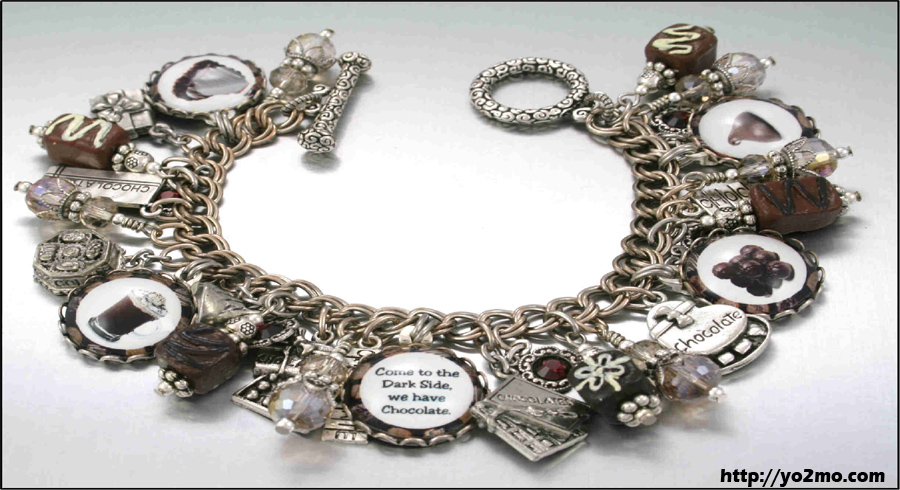 Bracelets are meant to underline the beauty of the hand. They have been worn from the ancient times. Made of gold, silver, Murano glass, leather or simply string, bracelets adorn the hand of the wearier.
Most women seem to wear jewelries with certain significance. Bracelets are not an exception. On the contrary. One type of bracelet well known and much appreciated nowadays is the charm bracelet. Besides the line, the bracelet is adorned with different pendants or trinkets. Somehow, these bracelets managed to combine beauty with our interest in symbols. No matter if we admit it or not, we all have a lucky object. With charm bracelets we can wear it without letting the others know about our little secret.
On the other hand, there are charm bracelets which already contain some lucky pendants. Think of bracelets with ladybirds or horse shoes. They are meant to brink luck to the owner.
Moreover, think of the superstition of finding money on the street. A charm bracelet with coins is supposed to banish all evil spirits. How many times haven't you seen bracelets with keys as pendants? The explanation is quite simple. These are the keys towards the gates of richness, health and love. For the ancient Greeks, the keys were symbols of knowledge and life itself. Some ladies seem to enjoy charm bracelets with skulls as pendants. Before considering it a bit scary, take into account that skulls were seen as a buckler against illnesses and a symbol of strengths.
There … Read More
The Beauty of Charm Bracelets – Some Information About Them

Read More