Month:October 2019
Having designer clothing can help to make a real fashion statement, but there's undoubtedly a cost associated with buying clothing of this nature. So is it possible to look good in what you wear without breaking the bank?
Some people would say that the best way to buy clothes cheaply is to avoid designer labels altogether. It's certainly true that there are some real bargains to be found in charity shops, markets and at car boot sales. The only problem is that there are also lots of clothes that are of a really poor quality.
Buying second hand clothing can be a risk and can also be time consuming. That helps to explain why there are some real bargains to be found but why you also need to be a little bit careful. If you're the sort of person who is good at spotting deals then it could be right for you, but it's clearly not for everyone.
So how about if you really want to buy new, branded clothing – where can you get the best deals?
Many people still rely on visiting traditional high street stores. This is an approach that has both pros and cons. Some like to actually browse in a shop, look for inspiration. For others, the attraction is the thought that they can make the purchase there and then – the clothes could be worn within a matter of minutes.
Yet there's no doubt that online retailers are often able to be high street … Read More
Bracelets are meant to underline the beauty of the hand. They have been worn from the ancient times. Made of gold, silver, Murano glass, leather or simply string, bracelets adorn the hand of the wearier.
Most women seem to wear jewelries with certain significance. Bracelets are not an exception. On the contrary. One type of bracelet well known and much appreciated nowadays is the charm bracelet. Besides the line, the bracelet is adorned with different pendants or trinkets. Somehow, these bracelets managed to combine beauty with our interest in symbols. No matter if we admit it or not, we all have a lucky object. With charm bracelets we can wear it without letting the others know about our little secret.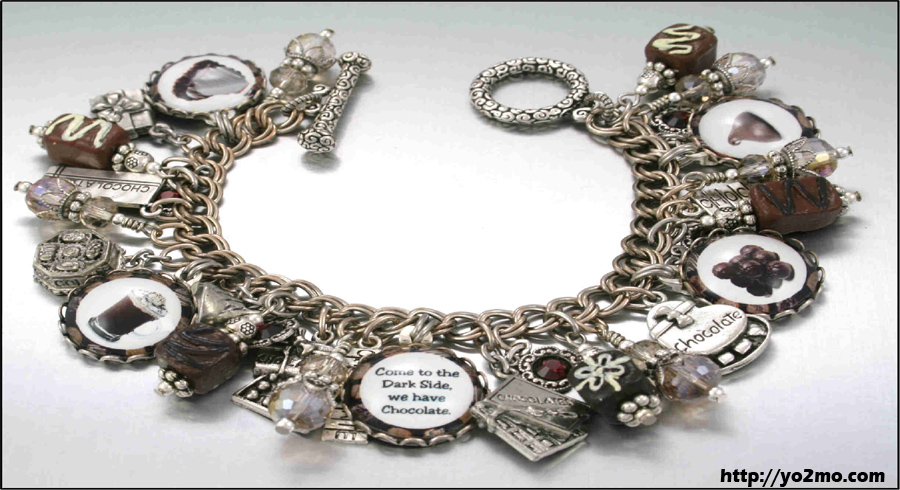 On the other hand, there are charm bracelets which already contain some lucky pendants. Think of bracelets with ladybirds or horse shoes. They are meant to brink luck to the owner.
Moreover, think of the superstition of finding money on the street. A charm bracelet with coins is supposed to banish all evil spirits. How many times haven't you seen bracelets with keys as pendants? The explanation is quite simple. These are the keys towards the gates of richness, health and love. For the ancient Greeks, the keys were symbols of knowledge and life itself. Some ladies seem to enjoy charm bracelets with skulls as pendants. Before considering it a bit scary, take into account that skulls were seen as a buckler against illnesses and a symbol of strengths.
There … Read More