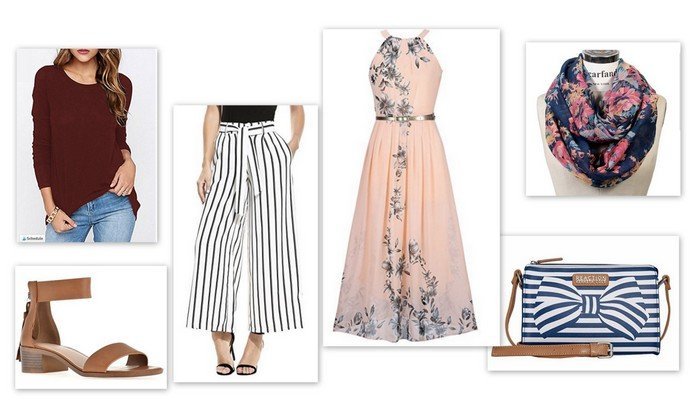 Vacation is always the most pleasant time of the year, so we all want to make the best of it. Therefore, feeling comfortable and self-confident is probably our main concern. The clothes you choose are a significant factor in this respect. So the vacation wardrobe should be the result of a fine selection.
First you should consider for how long are you going to be away from home and, accordingly pack up at least one combination of casual attire for each day. Then, even if you haven't something planned, set in your luggage one or tow pairs of elegant garments because you never know when something comes up…A swimming suit should not lack your vacation wardrobe even if you are not going to the seaside. You should also be prepared for some rainy days 'cause one can never tell with the weather. And lastly, don't forget about your chic accessories that give appeal to your attire.
On the other hand, choosing the sort of clothes to wear on vacation should not be done at random. Consider the fact that your mood is extensively influenced by the way you perceive yourself. If you see yourself beautiful, this fact will speak by itself, being obvious in your smile, eyes, and in all of your mimics and gestures.
Yet, beauty is primarily a matter of grooming and cherishing yourself, and very seldom a bare natural endowment, though this is the common belief Just take for instance the way actresses appear in … Read More
What Clothes Should We Take With Us When We Are Going on Vacation?

Read More