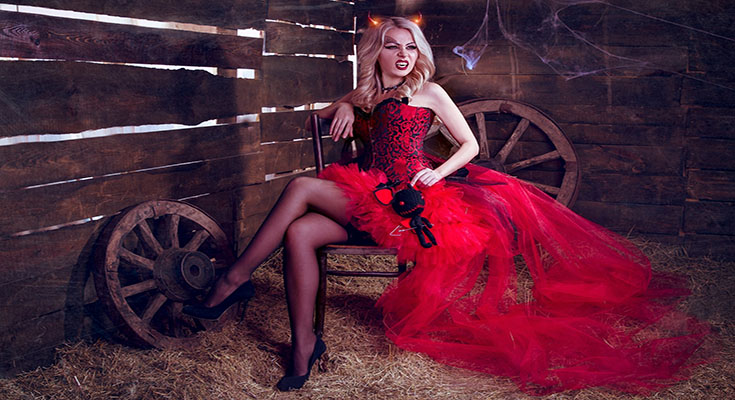 What's on your mind for the coming Halloween? Have you considered the ideal Halloween costumes for women to choose from? If not, you may want to dress like a vampire. There are cute ideas right here for you to get inspiration from!

Consider an All Red Outfit

The essence of going all out in red is to remind onlookers of blood. If you don't want to mess up your dress with fake blood, a red outfit will still fit in with the bloody vampire theme.
Go simple in your vampire outfit with a red shirt and pants, or a red mini dress. You may need extra touch to stay warm in cold. In this case, you should wear sheer black tights under.

Create a Pale Look

With a long black cape, you can create a pale look to reflect the somewhat old-fashioned appearance of vampires. The cape should stop exactly behind your knees, which is ideal for someone who would be walking around a lot. Otherwise, you can wear a black cape that trails behind you.

Apply Fake Blood

For authenticity, spray some fake blood around your mouth. Make blood streaks around your mouth with a small paint brush. Create an illusion of the blood dripping from both sides of the mouth.
What next? Use red lipstick or the fake blood as lipstick. Use costume glitter to add some glitter to your lips to make people look at your mouth instantly.

Get Extra Flair with Fake Fangs

To cover your … Read More
Halloween Costumes for Women: Dress Like a Vampire

Read More