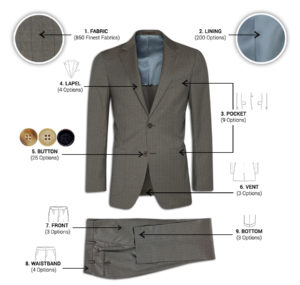 Coco Channel famously said, 'dress shabbily and they remember the clothes; dress impeccably and they remember the woman'. Whether you're after shirts for fledgling clothing line, merch for your band, or simply '…on tour' t-shirts for your friend's stag party, no one wants to pay for custom made clothing for a special occasion only to receive a shabby, poor quality product. If you're thinking of ordering some customised clothing then, make sure you follow the tips below so that people remember you and not just the garms.
Know your materials 
Prices for your custom clothing will vary depending on your specifications. There's usually two main components you'll need to worry about. The garment itself and the ink used printed onto it.
If you're thinking of starting a clothing line, quality is going to matter more. You would be better off sourcing the garments yourself and finding a printer willing to work with these than relying on the stock the printer has in, over which you will have less control.
The same applies for band merchandise. I've personally been through more band t-shirts than I care to remember. Usually, they fall apart at the seams as a result of excessive sweating in mosh pits. If threadbare shirts full of armpit holes are the aesthetic your band is going for great, otherwise try and get something more durable.
Try and find out the ink the printer will be using. We've all had t-shirts with a rubbery plastic design printed on that …
Read More