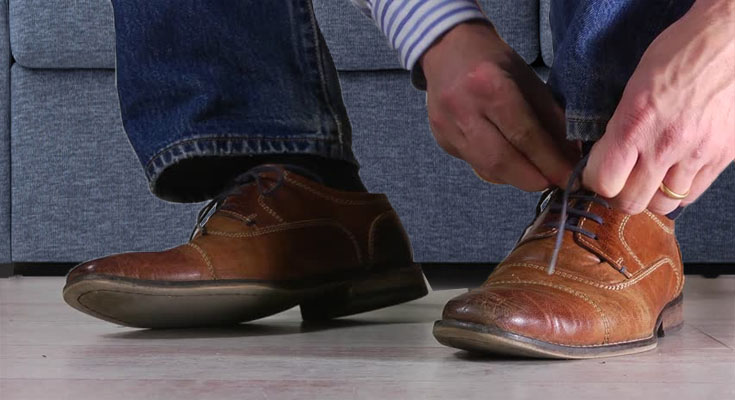 Doubt when choosing the right shoe for you? Which model is better? And what is the difference between Derby and Oxford?
This doubt is very common at the time of purchase, mainly because each person has a different foot shape, some tall, wide, thin, thin with different characteristics. We will give you some tips to choose the model that best fits your foot. A very important tip, when buying, look for 100% genuine leather models, the leather adapts better to the foot, and according to the use it will shape better and be more comfortable. In case of the oxford shoes this comes perfect.
Black Leather Derby Shoe
The Derby Shoe has lace laces integrated in flaps, which are stitched on leather (upper part of the shoe , sewn above the sole). So when putting on, it facilitates the opening by the flaps and the adjustment to the foot, providing greater comfort for those who have high or wide feet.
The Oxford Shoe, on the other hand, has a shoelace integrated to the upper, has no flaps, providing a narrower model, suitable for those with thin feet. Very elegant and traditional shoe , one of the first men 's shoe designs created in the world.
Both models are timeless, ideal for special occasions and for work. You can find in various configurations, leather, rubber and Brogue details.
Oxford shoes make all the difference nowadays, both in the male and female world, it is a famous shoe, which does attract attention
…
Read More
All That You need to Learn About Oxford Shoes

Read More